January 12, 2016
The Herald Chronicle
By: Linda Stacy, Assistant Editor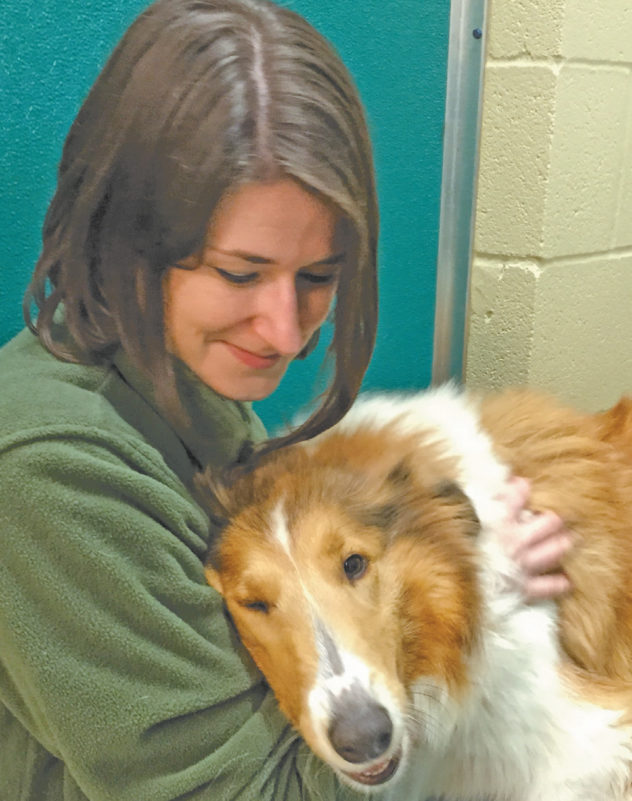 With the start of a new year, the Tennessee Bureau of Investigation has launched an Animal Abuse Registry.
This registry is the first database of the type in the United States to keep an online listing of people convicted in the state of offenses involving non-livestock and companion animals. The registry does not cover livestock or wildlife.
For the purposes of the abuse registry, aggravated cruelty to animals, animal fighting or another criminal offense against animals count as animal abuse. One of the advantages of the registry is to keep track of anyone not only involved in aggravated animal cruelty, but felony animal fighting, bestiality and similar wrong doing.
Anne Giles, Board of Directors and treasurer with Animal Harbor, Franklin County's animal shelter, said, "We are very pleased that Tennessee is the first state to introduce such a registry."
Also grateful is Animal Harbor shelter manager Amber Kelley who says it will help put a stop to those who may harm pets.
"I think the list is a great idea," Kelley said, "since there could easily be someone who has been convicted of animal abuse just in the next county that we never heard about, and if they come in and seem like good people, there's nothing else to stop us from adopting to them."
Kelley has actually seen some evidence of a few abused animals over the years that have been placed into their harbor for adoption.
"Animal Harbor has had some pets come in from hoarding situations or in terrible physical condition — painfully long toenails and matted up, with infected sores underneath the matted fur," Kelley said.
Animal Care Center's veterinarians, George Bowers, DVM and Ashley Bowers, DVM, also weighed in on the benefits of the new law.
"Apart from the obvious — yes, it's awesome to have accountability in place to decrease the number of repeat offenders, and to alert shelters and breeders of past issues with potential adopters, and we hope it will be a database that is easily accessible as a matter of public record," Dr. Ashley Bowers said.
On the other hand, both doctors believe the law needs more clarity and scope.
Dr. George Bowers added, "The definition of 'abuse' must be both specific and robust —currently the definition that is used by Animal Control is simply not providing adequate food, shelter, and water; but who decides what 'adequate' means for a specific animal?"
Both doctors believe many veterinarians would also argue that untreated injuries or illness that are painful or life-threatening should potentially be included in a legal definition of abuse.
"Which also begs more questions," Dr. Ashley said, "Who decides what is painful? Or life-threatening? How are these terms going to be defined under law?"
Dr. George added, "The scope of the law needs to include non-companion animals. Not only do we have dog-fighting in our area, we also have cock-fighting. Food animals [cows, goats, sheep, chickens, etc.] also suffer from poor management choices such as overcrowding, poor nutrition, weather-related injury and illness."
Animal abusers will be recorded on Tennessee's registry for two years, before being removed as long as they have not been convicted of another animal abuse crime. The list will be checked before adoptions can be made and the public will have access to the registry, which is managed by the Tennessee Bureau of Investigation.
Kelly said, "The new registry will be very helpful in avoiding making an adoption to a known abuser. We would check the list, add the people on it to our system and flag with a 'Do not adopt' designation."
The new mandate states that if an animal abuser is convicted a second time, the abuser's name will be added on Tennessee's Animal Abuse Registry list for another five years. The registry will also include a photograph, name, and additional information about the abuser.
To visit the registry website, go to https://www.tn.gov/tbi/topic/tennessee-animal-abuse-registry.